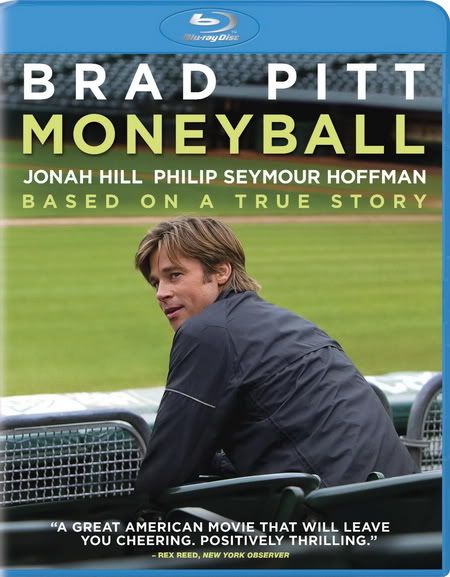 Moneyball (2011)
720p BRRip | AVI | English | 2h 13 min | 1280x688 | XviD - 2618 kbps | AC3 - 256 kbps | 2.44 GB
Stars: Jonah Hill, Robin Wright and Brad Pitt
Writer: Aaron Sorkin, Steven Zaillian
Director: Bennett Miller
Rating: 8.0/10 from 15,356 IMDb users
Genres: Sport, Drama, Biography
I.M.D.B info
Storyline: Oakland A's GM Billy Beane is handicapped with the lowest salary constraint in baseball. If he ever wants to win the World Series, Billy must find a competitive advantage. Billy is about to turn baseball on its ear when he uses statistical data to analyze and place value on the players he picks for the team.